Welcome to the home of the Mahoning Valley Corvette Club
Mahoning Valley Corvettes meet the third Thursday of each month at 6:30 pm. Unless otherwise specified the meetings are held at Greenwood Chevrolet in Austintown at the Hummer Building. Please bring your own chair.
Winter meeting location: 3rd Sunday of each month,  the iHeart Media building located on 7461 South Avenue in Boardman,  1:00p.m. See Events page for specific dates.
Attention Club Members
Annual dues are due by the end of October. Please send your completed membership form and your dues to the address on the form. The membership form can be downloaded here.
iHeart Media Directions (winter club meetings):
Greenwood Chevrolet Directions (sprint/summer/fall meetings):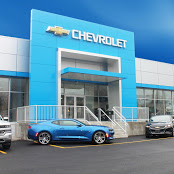 Greenwood Chevrolet
4695 Mahoning Ave.
Youngstown, OH 44515
Click on the map below for Google maps directions