Welcome to the home of the Mahoning Valley Corvette Club.
Mahoning Valley Corvettes meet the third Thursday of each month at 6:30 pm. Unless otherwise specified the meetings are held at Greenwood Chevrolet in Austintown at the Hummer Building. Please bring your own chair.
Winter meeting location: 3rd Sunday of each month,  the iHeart Media building located on 7461 South Avenue in Boardman,  1:00p.m. See Events page for specific dates.
Mahoning Valley Corvette & Steel Car Show
Sunday, July 22, 2018, 9:30 am – 3:00 pm Rain or Shine
Greenwood Chevrolet
4695 Mahoning Ave.
Youngstown, OH 44515
iHeart Media Directions (winter club meetings):
Greenwood Chevrolet Directions (sprint/summer/fall meetings):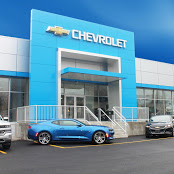 Greenwood Chevrolet
4695 Mahoning Ave.
Youngstown, OH 44515
Click on the map below for Google maps directions